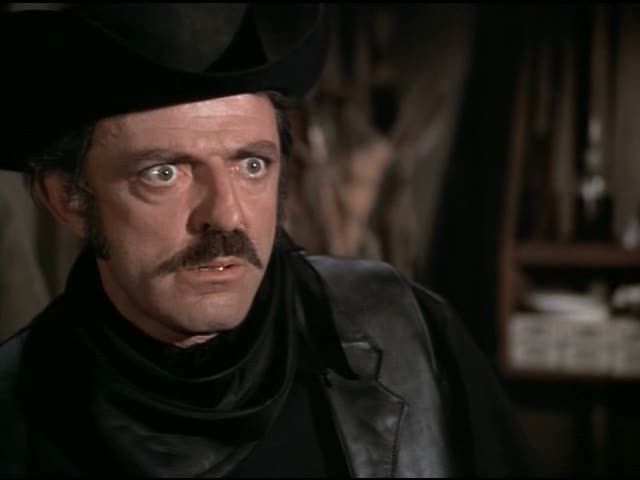 This is, I think, one of the best TV movies ever made, definitely the best TV-movie comedy. John Astin is in fine form, cackling and grinning his way through the goofy action, and also in fine form is Mickey Rooney, Henry Gibson, Dom DeLuise, Milton Berle, Dick Shawn and the cute-as-a-button Pamela Austin.
There's even some good songs ('stubby index finger', and the terrific Evil Roy Slade theme song), and it seems to be riffing on the Western genre and a Marx-brothers-like goofiness that isn't a million miles away from Blazing Saddles.
Despite this being over 40 years old, the comedy still works very nicely.
Best line: "I learned a valuable lesson today. Never trust a pretty girl, or a lonely midget."