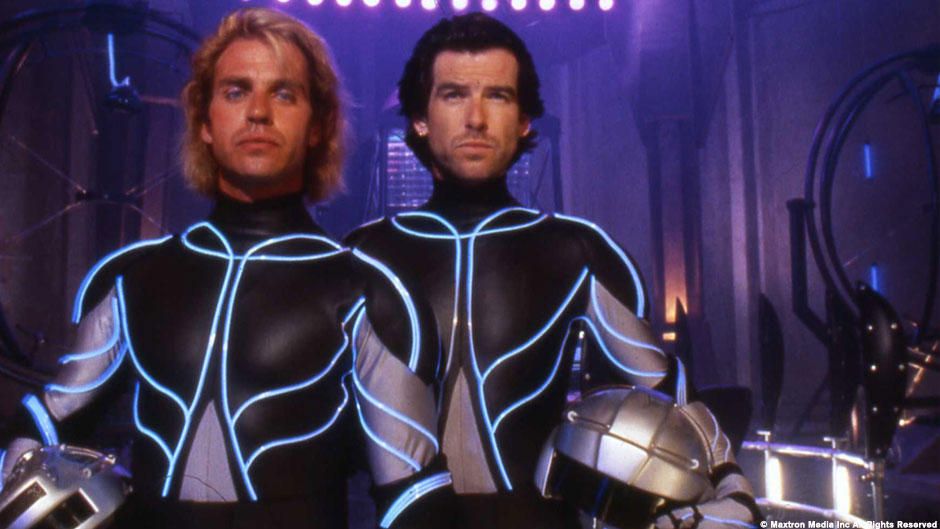 Cliff Notes: oh wow, haaahahaha
This is dumb fun. I haven't watched it since it first came out…yes, I paid money and saw this at the cinema…
Jeff Fahey's character has been hitting with the same dumbstick as Harry from Dumb and Dumber (they share brainpower, dress sense and hairstyle) and we get a sadistic priest who likes whipping shirtless grown men, a nympho widow next door, and a wife/child beater on the other side. We get Pierce Brosnan looking skinny with a gold earring, spouting absolute pseudoscientific gibberish… for example, at one point he announces that Fahey learned Latin in 2 hours, whilst he himself took a whole year to master the Latin Alphabet…. yeah, the Latin Alphabet is the English alphabet without a distinct J or W…
We get some really creaky looking CGI that has a retro charm, and I admit I found the dopey moment when Fahey equated himself to a cyberchrist was kind of cool.
I appreciated the energy of it, but it was a right mess. And absolutely nothing to do with Stephen King's short story of the same name.
Oh and Goeffrey Lewis was in it – this adds half a point to any movie.